I love a good threeway, and although I don't have them often when I get some threeway action I'm unstoppable!
My favourite fuck buddy James – is a hot young guy with the tight athletic body – and  he loves to fuck my ass with his thick  cock. Well he called me up a couple of days ago and asked me about whether I wanted to take on him and one of his new fuck buds.
I am always ready to ride James, and the though of having a cock to suck on while he rammed me was definitely not something I was gonna pass up!!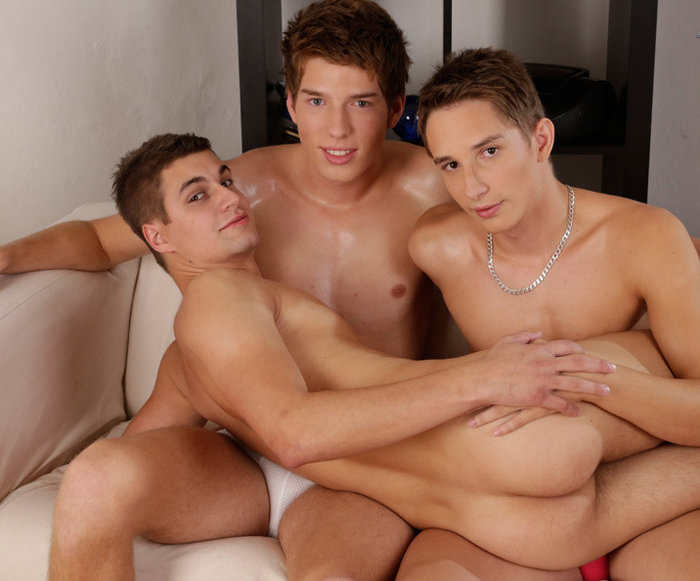 So I went over to see him last night and met his new fuck but Tyler. This lad is so ripped it's unreal. He goes to the same gym as James and they apparently met in a bar and sucked each other off in the toilets within half an hour of meeting. Tyler knew me from some of the action I've been in before, so he couldn't wait to get in my ass.
It was a great session, with James fucking me first and Tyler feeding me his HUNG cock. Then Tyler took his turn. I don't normally cum from getting fucked, but Tyler did something right and I shot a messy cum splash all over myself! When James saw that he immediately started pumping his load out into my mouth, then Tyler pulled out of my ass and wanked himself off over me too. And they both licked it all of my stomach – they are well trained!!
You know you've been the star of a threeway when you're the messiest one at the end!